DVD Transfers
When transferring cine film, we use traditional HD telecine systems and custom built digital projectors with LEDs. These give far superior image capture, with no risk of burning your precious memories. When transferring your cine to DVD, we use the best equipment for the job, depending on the type and quality of your cine. We always treat each order as a special case, testing each transfer system to get the best possible results for you. These are real memories, transferred in real time, to be really special. Your memories are precious. Why risk losing them to an automated transfer system?
---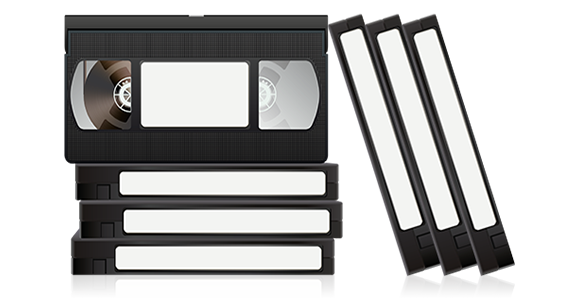 What You Get
You will receive multiple cine reels on one DVD (up to 1.5 hours), full edit and enhancement using over 25 processes to ensure the highest quality transfer. a few examples of these processes are adjusting playback speed for the most natural movements, removal of any blank recordings, adjustment of brightness, contrast, sharpness and white balancing. Each DVD will have a fully animated DVD menu background, the title of your collection on the DVD menu (if provided), an animated DVD chapter and title for each reel, non-copyright background music to set the scene and a full sized high quality branded DVD case.
The average duration is two week. For an additional charge, some orders might be completed earlier, but this depends on the size of the order.
---
DVD Transfer Prices
Video Formats
Price Per Tape
Bulk Price
VHS SVHS
VHSC HI8 8MM
DIGITAL 8
MINI-DV
€16.00
For 1-4 Tapes
€15.00
For 5-9 Tapes
€14.00
For 10-14 Tapes
€13.00
For 15-19 Tapes
€12.00
For 20-24 Tapes
€11.00
For 25+ Tapes
BETAMAX
U-MATIC
HDV
€20.00
For 1-4 Tapes
€19.00
For 5-9 Tapes
€18.00
For 10-15 Tapes
HELICAL SCAN VIDEO TAPE
€40.00
Per Tape
(All inclusive of VAT)