Have you recently lost precious files off of your memory card or even accidently deleted them? We offer an affordable file & photo recovery service. Once recovered we will provide you with all of the files on CD/DVD
Are the lost photos recoverable after memory card formatting?
In most cases, after you format the memory card in a camera or on the computer, the boot area and file information blocks (root, FAT) were emptied and initialized. The memory card looks like as if it is empty and contains no files, but the file bodies are still there . Therefore, it is still possible to retrieve the lost pictures. But in some cases, it is unlucky when a camera (some types of digital cameras) may wipe the data completely upon formatting and make them unrecoverable.
If I accidentally formatted my camera memory card, what should I do?
First, please immediately stop taking new pictures on the same memory card. If you are on a trip and need to take new pictures, try to use a new memory card.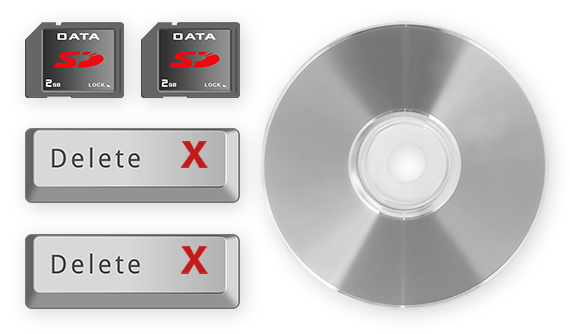 Camera Card Recovery Prices
Size
Price
Up to 4GB
€16.99
Over 4GB
€24.99
(All inclusive of VAT)